For Lonn Goldbeck, licensed guide and owner of Willow Creek Tours, every day is a great day out on the water. "Where else would you rather be?" he asks.
A resident of Alaska since 1995, Lonn started guiding part time to help out a friend. It turned out that meeting new people from all over and showing off Alaska's wilderness suited him perfectly. "My wife teases me that everyone I meet becomes my new best friends," says Lonn. "Being a tour guide and showing them things they haven't seen allows me to experience it like new all over again. And the best part, sometimes we're on the river all day and don't see another person."
When it comes to showing you his backyard, Lonn has an accommodating, let's-make-it-happen style. That's the great thing about working with a small, local business that can flex with your schedule and your preferences.
So if you literally want to stop and smell the Arctic roses for awhile, search a gravel bar for moose tracks, or plan a multi-day trip of a lifetime, it can all be done. Just give Lonn a call.

Our MISSION
Rafting along a wilderness track that's bursting with flora, fauna and fish takes you right out of the hustle and bustle of your vacation and into authentic, full-fledged Alaska.
What's that around the bend? You'll never know unless you get on the river to float in some of Alaska's wild places.
Willow Creek Tours leads the way with three trips daily to fit perfectly into your schedule.

Lonn Goldbeck
Owner, Guide
Lonn Goldbeck is the owner of Willow Creek Tours and Hell Bent Fishing Charters. Lonn is personally involved in every aspect of the business including coordinating tours, training employees, and guiding both sightseeing and fishing charters. Lonn has worked as a river guide for the better part of two decades, logging countless hours on Alaska's rivers. Lonn shares his love of Alaska and the outdoors with everyone he meets. You can expect professionalism, honesty, and sincerity when working with Lonn. Lonn enjoys fishing, rafting, and spending time with his wife and 3 golden retrievers.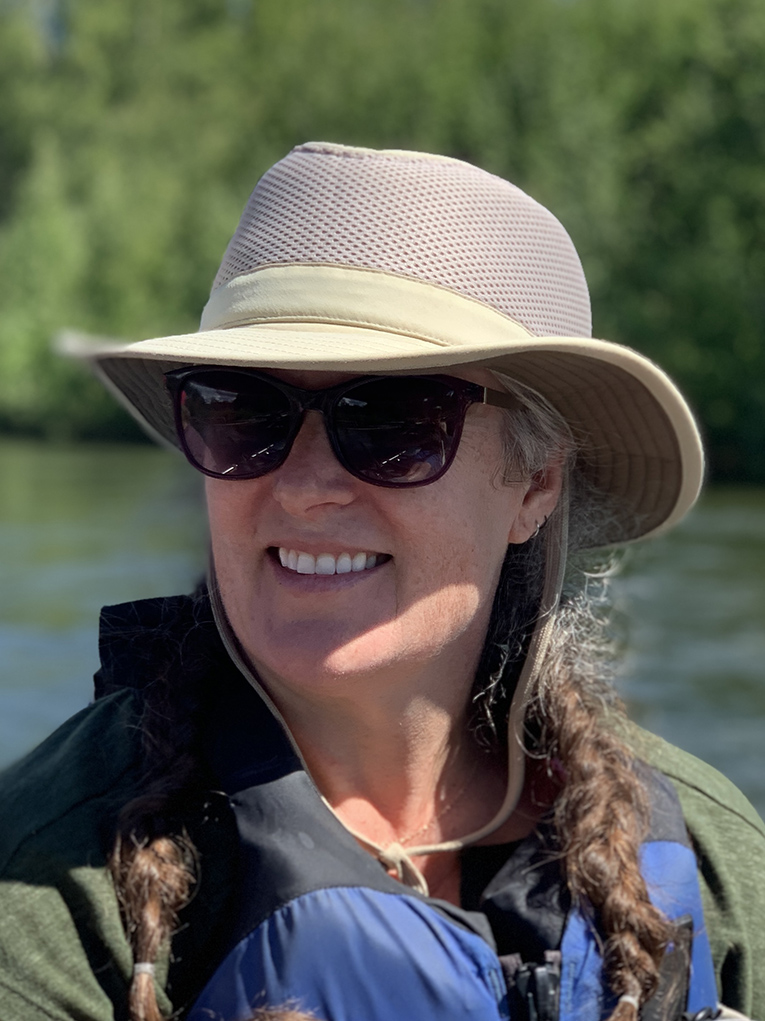 Emma Goldbeck
Owner, Office Manager
Emma Goldbeck is the co-owner and office manager at Willow Creek Tours. Emma handles all the day to day operations of the office, including scheduling, transportation, and customer service. Before joining Willow Creek Tours full time, Emma spent many years in the medical and dental fields assisting patients, addressing concerns, and managing both front and back offices. Emma's interests include fishing, meeting new people, and traveling.